Data Reliability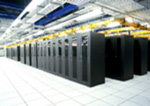 Providing high-quality, Australia-based, fully-managed hosting solutions. Our flexible, scalable dedicated servers provide an exceptional platform for high-intensity hosting requirements. Our servers are located in a secure Melbourne datacenter, and feature high-quality bandwidth 4*100Mb optical Fiber links, a minimum 99.9% uptime guarantee.
Data Reliability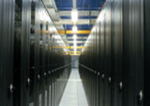 Ensuring client data is consistently kept safe and secure is an extremely important consideration for any web hosting firm. Here at eXpressWebsites, we are very proud to maintain a comprehensive range of protocols and systems that serve to maximize data redundancy and security. As you can read further, this entails implementing a wide range of technologies ranging from high-end hard disks and hardware-based RAID implementations, through to proprietary software, scheduled backups on independent servers, server management practices, and user education.
Backups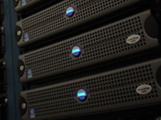 Retaining backups of your site and its associated databases is a highly-recommended practice, regardless if the data in question is stored by a hosting provider, or on your own computers at home or in your office. Although we recommend that our clients generate and download their own site backups on a fortnightly (bi-weekly) basis, we do maintain comprehensive protocols to ensure backups are conducted and stored, bolstered by a variety of data redundancy systems.
eXpressWebsites performs automatic daily backups on all hosting plans. Every seventh day, an additional backup is stored, in addition to one each month. As a result, we retain a daily, weekly and monthly backup of all client data, which can be restored by our technicians upon request.
Backed up data is always stored on separate servers, off site, completely dedicated to backups.